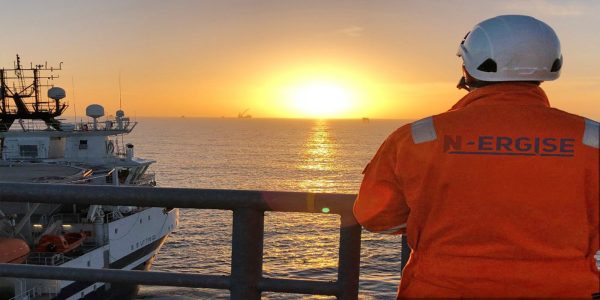 From Q1 2018 into Q4 2018 N-ERGISE played an important role in supporting the HUC – Hook-Up & Commissioning of two Offshore Transformer Modules (OTM) platforms, located off the East Coast of Scotland in the Moray Firth.
Important milestones of energisation for both OTMs were successfully achieved.
N-ERGISE is pleased to advise the project was completed with zero accidents & incidents with in the region of 91,000 manhours expended and over 80 crew assigned over peak periods of the project.
N-ERGISE has become an industry recognised service provider for HUC – Hook-Up & Commissioning services notably on offshore wind farm substations. 2018 showed another year of growth for the company within this sector with substation projects spanning across Europe.
Project services provided in-house included: Engineering, Project Management, Painting, Electrical, Rigging, Welding, Scaffolding, NDT and Rope Access.