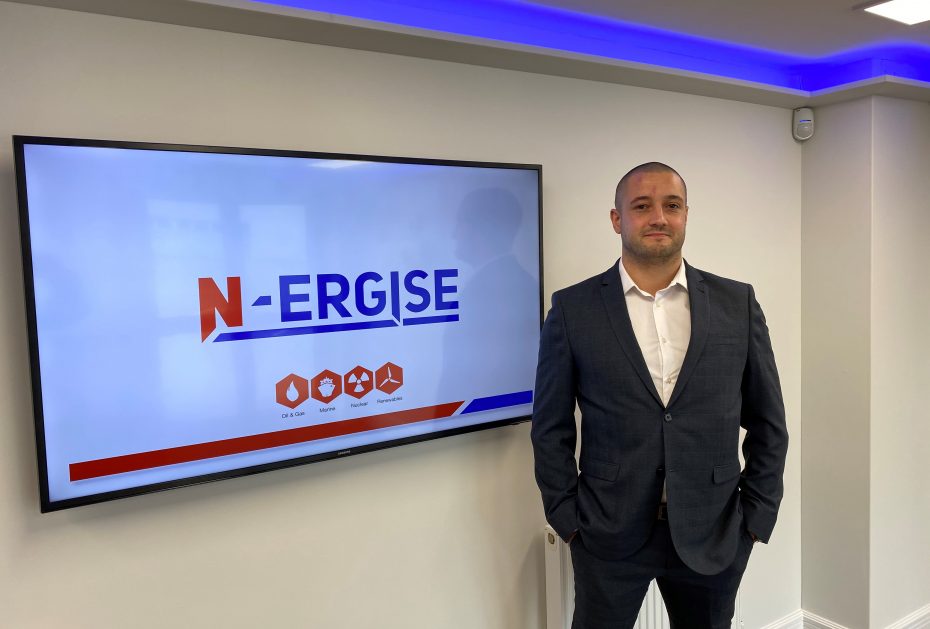 N-ERGISE is pleased to annouce the appointment of Adam Tucker as Business Development Manager.
Adam Tucker started his career nearly 15 years ago working in the Oil & Energy sector for Wilson UK, part of the US based Smith Group, specialising in the supply of pipes, fixtures and fittings, and associated services. In the position of Global Management Trainee, Adam quickly learned about the industry and from there the passion for the sector took over.
Following Wilson UK, Adam worked with some niche firms in client facing sales, business development and project roles offering services into oil, energy, industrial and chemicals, to name a few.
In 2013, Adam joined Seabed Scour Control Systems (SSCS) as Sales Manager, before being promoted into Subsea Manager overseeing and managing all aspects of the Subsea division of the business. This role saw significant exposure to the offshore oil & gas and renewables sectors over the 6 years in position, with frequent travel overseas. During this time, Adam was also involved in industry led groups and special projects.
Adam spent the last period with James Fisher Marine Services (part of James Fisher & Sons PLC) quickly demonstrating his capabilities in role as International Operations Engineer and being promoted after just 6 months into a Management position of Business Development Manager. This role was predominantly offshore wind focused, and provided exposure to key companies and developers within the sector.
Looking for his next challenge, Adam has since joined the N-ERGISE team to bring the significant experiences attained over the last decade to focus on developing and realising the company's ambitions and strategies within the offshore wind and energy sectors.
N-ERGISE shares Adam's ambitious plans in turning N-ERGISE into an international market leader.
Adam has a strong passion for the environment and the role we can all play in making a difference. A big focus will be supporting the future sustainable energy markets, Adam will be sharing more news on this area in the very near future.