Release the Kraken: fast-track project for jack-up vessel ahead of journey to Scotland
This five-day project in 2022 consisted of providing onshore support to Seajacks in support of their first vessel, Kraken.
As the main contractor, we supplied coded welders with associated plant and consumables to this fast-track project before the jack-up vessel made its voyage up to Beatrice Offshore Wind farm off Scotland's east coast.
Scope of supply
With a fast-track schedule that had demanding timelines, this project required a 24-hour working programme. Over the five days, our skilled and qualified welders installed and welded out sea fastenings as per Seajacks requirements on the JUV Kraken.
Seajacks first vessel, the Kraken has an extensive track record supporting offshore projects and is specifically designed to operate in harsh environments like the North Sea. As such, the vessel must comply with strict industry regulations and the standard procedures required by the hydrocarbon industry. All work must be carried out at the highest standard for the security of both the assets and the personnel working on the assets.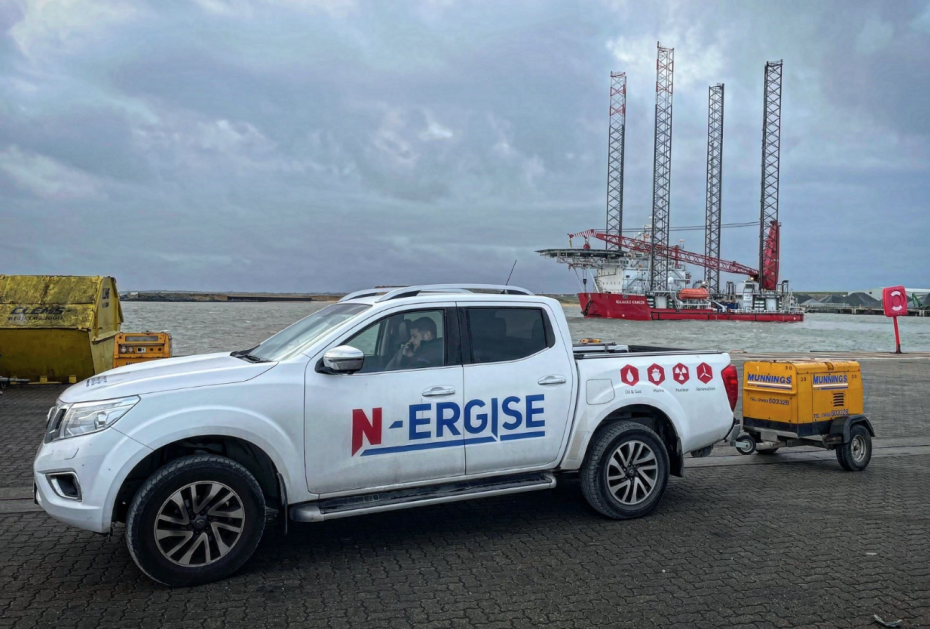 Feedback
On a tight timeline with stringent regulations to adhere to, we not only completed the project on time but received excellent feedback from Seajacks.
In addition, our HSE performance was 100%.
What else can we offer?
As experts in all things onshore and offshore, our list of services also covers:
Painting and specialist coatings
Statutory inspections
Industrial tank cleaning
BoP – Balance of Plant
E&I Services
Interested in learning more? Visit our complete list of services for a full rundown.
12th May 2023