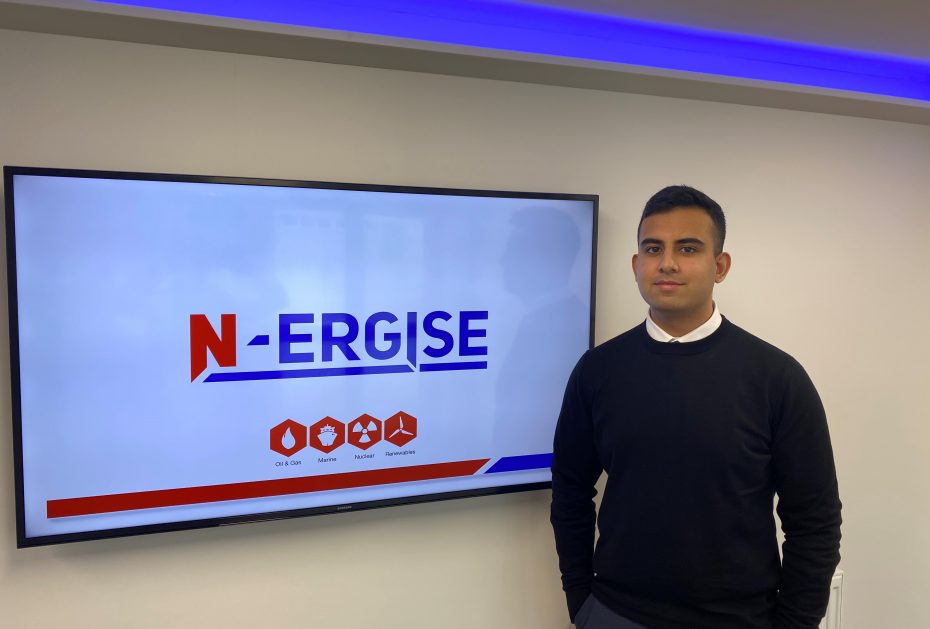 N-ERGISE is pleased to welcome aspiring engineer Sohail Akhtar to the company. Sohail, has joined the company to complete his work placement year as part of his Mechanical Engineering degree at Teesside University. With the economic impact of COVID-19 and lack of opportunities in his local region Sohail reached out to N-ERGISE.
Many of Sohail's family work within the energy sector and from that Sohail had developed a great desire and ambition to follow in their footsteps with the aim of becoming an engineer within the industry.
During his time at N-ERGISE Sohail will gain invaluable experience from the Wind, Nuclear, Oil & Gas, Marine and Infrastructure industries. This will include onsite visits to sites to give first hand experience of the engineering challenges that N-ERGISE faces day to day.
N-ERGISE is fully committed in developing the engineers of tomorrow and as part of the future development plans is now engaging with colleagues and universities to enrol and develop more aspiring students in the very near future.
Tim Crane, Head of Projects for N-ERGISE commented, 'We take great satisfaction in developing the engineers of tomorrow, it is clear there will be a skill shortage in this field if more companies do not take this approach'. Tim's mentoring comes with over 40 years engineering experience across the energy sector.