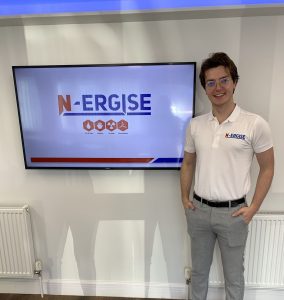 We are thrilled to introduce the newest member of our N-ERGISE family, Enes TANIS! Enes has joined us as an Associate Engineer and will be an invaluable addition to our dynamic projects team.
With a strong foundation in electrical engineering backed by a degree-level education and rich experience from his previous roles and placements, Enes brings a wealth of knowledge and expertise to our organization. His passion for innovation and dedication to excellence align perfectly with our values, making him an ideal fit for N-ERGISE.
Enes said, "After my MSc Degree in Energy Engineering at the UEA, I knew the position at N-ERGISE was a great opportunity for my engineering career. In the first month at N-ERGISE, I have already been involved in many engineering projects!"
Enes, we are thrilled to have you on board and look forward to the incredible projects and milestones we'll achieve together. Your skills and enthusiasm will undoubtedly contribute to the continued success of our team.
Please join us in welcoming Enes to the N-ERGISE family! Let's achieve great things together!