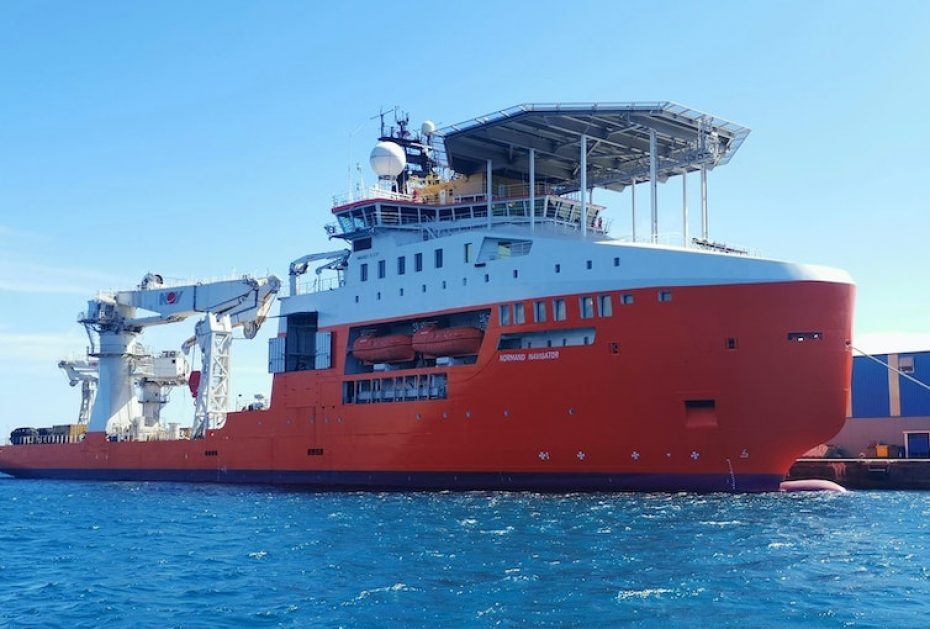 Photo credit: Solstad
This 74-week offshore programme first began in 2022 and is successfully ongoing through 2023, providing support to one of the largest multinational energy sector service provider companies in the world.
Our team worked on this project in the UK, providing specialist personnel to support the demobilisation and mobilisation of two major vessels; an ROV construction support vessel and an Offshore Support Vessel.
Scope of supply
Beginning in 2022, we supported the client with the supply of CompEx Electricians and Instrument Technicians to support the demobilisation of the ROV construction support vessel and the electrical hook up for the mobilisation of the Offshore Support Vessel and the ongoing vessel support.
Every member of our electrical and instrumentation team is highly experienced and certified to provide hazardous area inspection services to DSEAR compliance and are either ComPex 01 – 04 or IECEx certified.
Feedback
The project continues to be a success, and we have received good feedback from the client in terms of the calibre of personnel provided as well as their level of skill. The onshore office support was also noted positively, and we achieved and continue to achieve 100% HSE performance.
What else can we offer?
It's not just welding, fitting and mechanical services we can offer. As experts in all things onshore and offshore, our list of services also covers…
Painting and specialist coatings
Statutory inspections
Industrial tank cleaning
BoP – Balance of Plant
E&I Services
Interested in learning more? Visit our entire list of services for a full rundown.
2nd May 2023